Resin-based plain bearings have a 3-layer structure in which bronze sintered porous back steel is impregnated with fluorinebased resin that has a low coefficient of friction. The resin layer acts as a lubricating substance and makes oilless use possible. Our resin plain bearings are lead-free products possessing the required low-friction, high-load, high-rotation characteristics and used in a variety of products including automotive shock absorbers.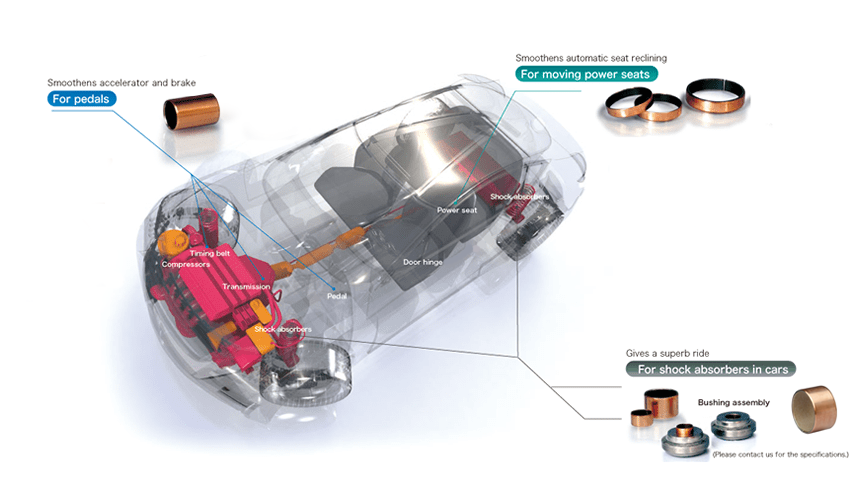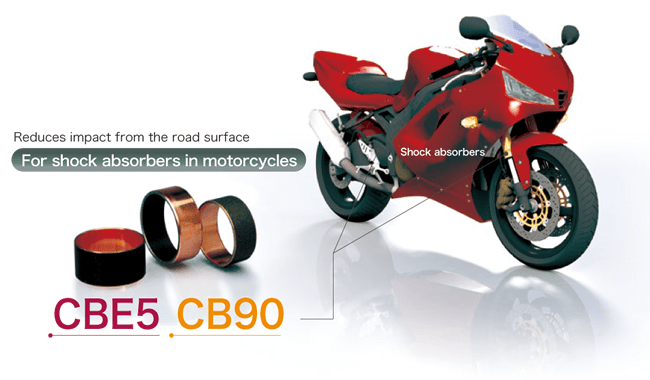 Structure and Features of Clean Metal

Usable in a wide temperature range from -200°C to +280°C.
Thin plate materials allow weight reduction and downsizing.
Resin layers, shapes, and sizes can be selected based on usage conditions and characteristics.
Image map of product selection