SMIC is a global company contributing to society through our joint technology.
With soldering materials, factory automation equipment, and slide bearings as our mainstay businesses, we are involved in the development of diverse high-tech solutions in every field such as the electrical and electronic devices, semiconductors, and automobile.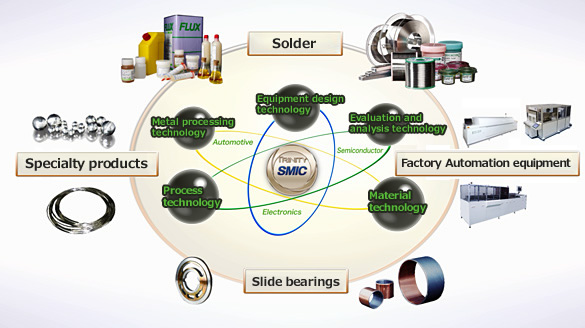 TRINITY SMIC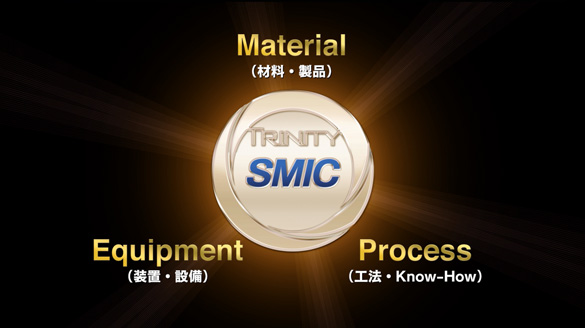 SMIC has much more to offer than plain production and sale of raw materials. Our soldering solutions integrate the 3 equipment technologies used in the process of material handling.