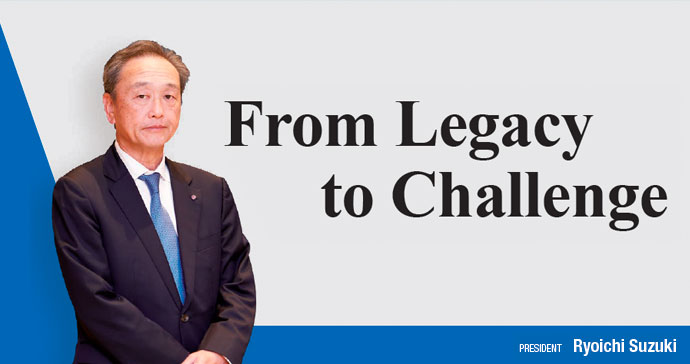 The 81st anniversary of our founding has been a year for considering how we will build SMIC Group's future over the next 10 years, 20 years, and beyond. In terms of trends in corporate social responsibility, sourcing of conflict-free minerals as defined by the U.S. Dodd-Frank Act enforced in 2013 has changed to become "responsible mineral sourcing," expanding the scope of target minerals and target countries. For labor environments it will be crucial for us to make improvements, not only within our own companies, but also throughout the entire supply chain.
Global concerns over quality, sourcing, and labor environments has been recently on the rise, and our customers demand that we ensure safety. As companies that provide universally beneficial products, we hold the safety and security of all our stakeholders to be of top priority. Therefore, we have decided "safety" is the theme of this year's CSR Report, with contents that enable us to continue being a safe and secure company for our customers, employees, and society.
Fulfilling Our Corporate Social Responsibilities, Achieving the SDGs
In 2015, the UN General Assembly adopted the Sustainable Development Goals (SDGs). The SDGs consist of 17 goals divided into 169 targets relating to the environment, society, and the economy. They are a fundamental set of goals aimed at creating a society and "leaving no one behind."
Our company is engaged in CSR and corporate activities to become an outstanding company that helps realize a sustainable environment, society, and economy, based on our Management Philosophy.
We listened to our customer's demands, and are striving to provide products and services that are both high in quality and socially and environmentally friendly. We will continue working to build a system that allows our customers to use our products with peace of mind through safe and secure conflict-free mineral sourcing, and augmenting our production facilities both in Japan and abroad to reinforce our production system.
Furthermore, to realize Society 5.0, a new society for the future, we are promoting the automation and IoT integration throughout our manufacturing equipment, lightening the workload on employees, and working to improve our workplace environments. In conjunction, while we boost our efforts to reduce long working hours and prevent harassment regarding personnel management and industrial relations; we are building our company to be a place where all employees can work comfortably and excel through our initiatives that ensure equal conditions and equal pay for equal work, and our support for balancing childcare and elderly care with work.
As part of our activities to realize a sustainable society, environmental conservation and classroom lessons are two ways in which we are deepening our engagement with members of local communities surrounding our production facilities both in Japan and abroad.
Last year, SMIC was selected by the Ministry of Economy, Trade and Industry as "The Driving Company for the Regional Future." With humility we accept this role as a company to drive the region's future. We will devote ourselves day in and day out to be a company that is a paragon not only in the economy, but also for the environment and society as well.