April 8, 2022
Senju Metal Industry Co., Ltd. (Headquarters: Adachi-ku, Tokyo, President: Ryoichi Suzuki) received the Outstanding Supplier Award at the 2022 EPIC (Excellence, Partnership, Inclusion and Continuous Improvement Awards) commended by Intel Corporation.
The name of this award has been changed due to the change of Intel's award program, and the Outstanding Supplier Award is awarded to the highest-ranked supplier who has achieved the highest standard. In 2022, 6 companies received the award.
Additional information is available at the Intel Newsroom.
Intel Announces 2022 EPIC Supplier Program Award Recipients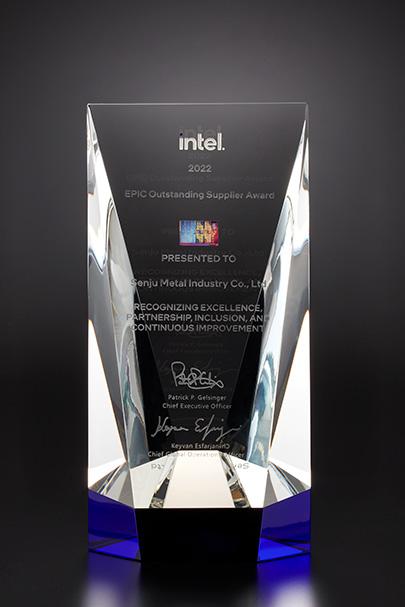 *Intel and the Intel logo are trademarks of Intel Corporation in the United States and other countries.
Contact
Senju Metal Industry Co., Ltd.
Public Relations Div., Senju Hashido-cho 23, Adachi-ku, Tokyo 120-8555, Japan
TEL: 03-3888-5151 Email: web@senju.com