October 3, 2022
Senju Metal Industry Co., Ltd. (Headquarters: Adachi-ku, Tokyo, President: Ryoichi Suzuki) received the certification with gold status through the RBA (Responsible Business Alliance) VAP (Validated Audit Process) audit at our Tochigi Segment Matsuyama Factory in September 2022.

In line with the RBA Code of Conduct, we formulated our Group Basic CSR Policy and CSR practice targets, stipulating compliance with the labor, safety, environment, ethics and the management system.
Taking these results, we will further promote corporate activities in line with the RBA Code of Conduct.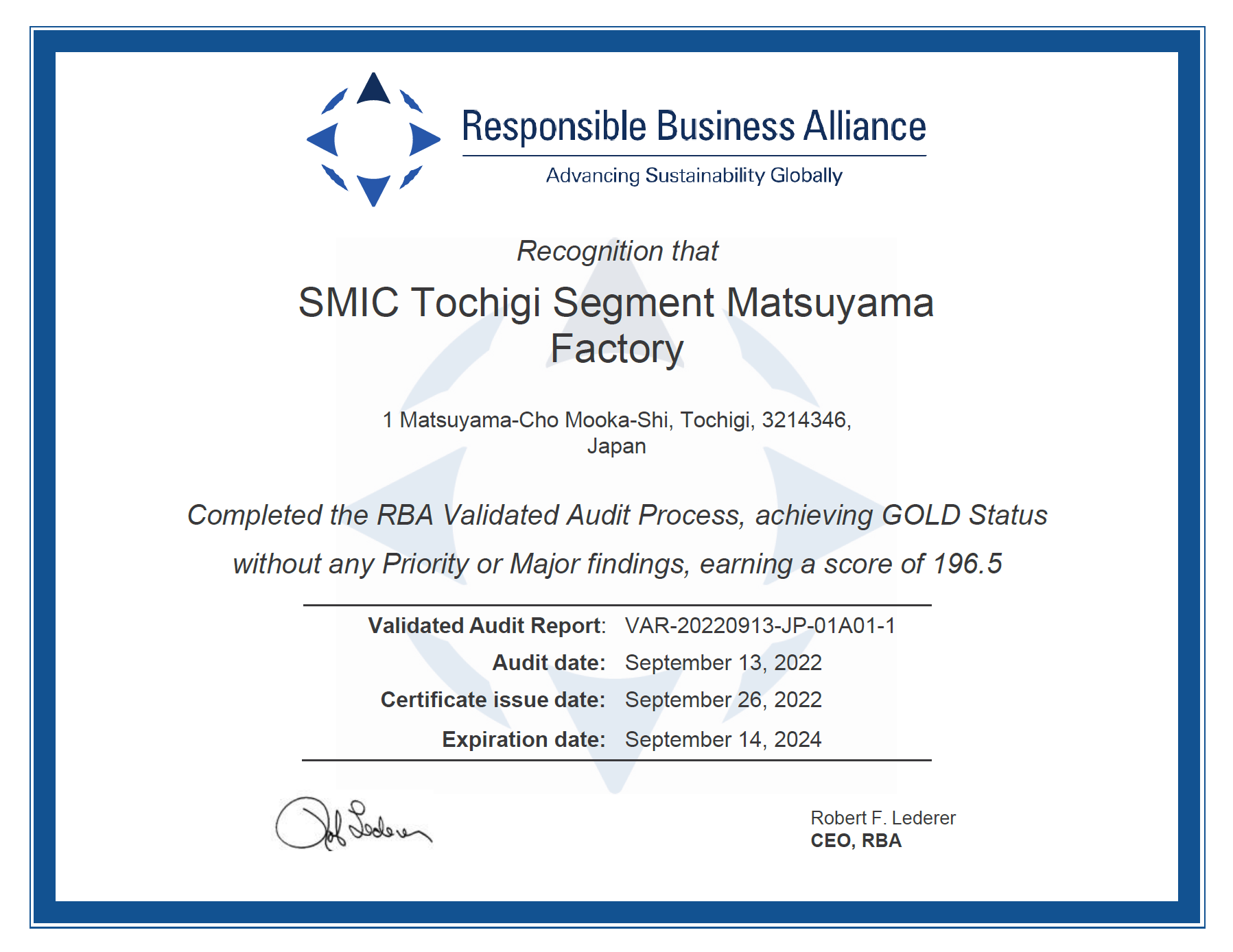 Contact
Senju Metal Industry Co., Ltd.
Public Relations Div., Senju Hashido-cho 23, Adachi-ku, Tokyo 120-8555, Japan
TEL: 03-3888-5151 Email: web@senju.com