September 14, 2018
SMIC sponsored the event "Electronics Experience Classroom" hosted by TDK Corporation. This classroom is based on the concept of "contributing to the development of the society by making use of the product technology and personnel cultivated by TDK Corporation and giving opportunities to young people according they can gather knowledge, experience, and acquire skills ."
We endorse this concept by TDK Corporation and sponsor the solder materials used at the Experience Classroom, in support of the concept.
The classroom targets fourth to sixth grade elementary school children from Akita Prefecture and other areas of Japan. The classroom that started in 2007 is held each year during the summer and winter vacations. This year marks the eleventh year of the classroom. This time, over a total of nine days, 211 children took part in making a multifunction radio.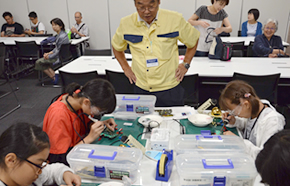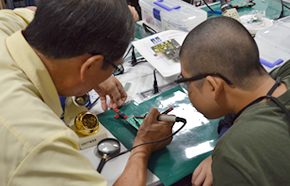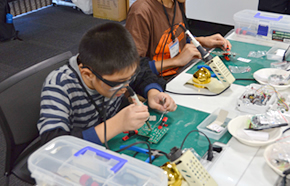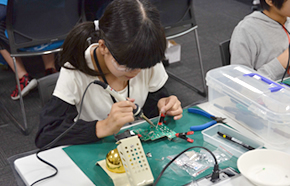 Overview
Event theme: "Create a multifunction radio to conserve the energy!"
Host: TDK Corporation
Event site: TDK Museum (Nikaho City, Akita Prefecture)
Date: Nine days from July 26 to August 5, 2018
Contact
Senju Metal Industry Co., Ltd.
CSR & Public Relations Div., Senju Hashido-cho 23, Adachi-ku, Tokyo 120-8555, Japan
TEL: 03-3888-5151 Email: web@senju.com